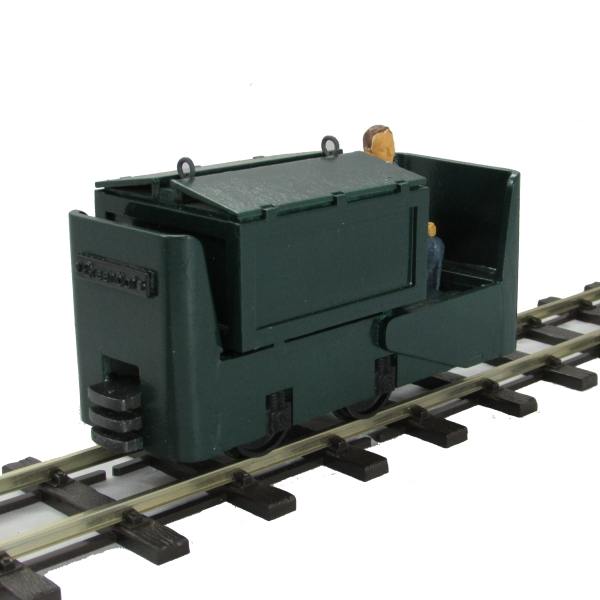 Bole Laser Craft is please to announce the first in a range of locomotive kits
Greenbat locomotives were built by Greenwood & Batley Company in Leeds. The company specialised in electric locomotives, particularly battery-powered types for use in mines and other hazardous environments. These were produced in a variety of gauges from 18 inches up to standard gauge.
Our new Greenbat locomotive has been based on one currently working on the Steeple Grange railway in Derbyshire (although some liberties have been taken to allow an eighteen inch gauge to run on 32mm gauge track). The locomotive features four wheel drive from a 12volt micro motor and gearbox. The model runs quite happily on either a 6 or 9 volt battery and is supplied with simple manual control.
We are selling this locomotive in two forms
Ready To Run
Price £145. Manual control in green livery (driver figure not included)
Kit Form
Price £90. Kit features a prebuilt and tested, working chassis (no soldering required).