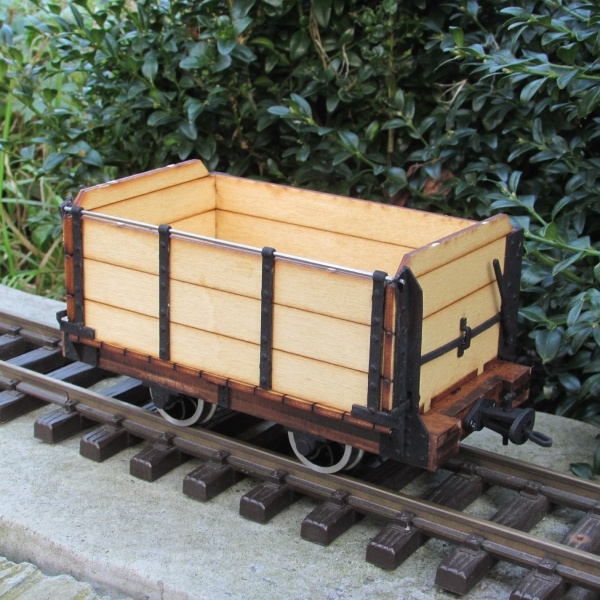 Bole Laser Craft has just introduced its Trefor quarry wagon as the first of its 7/8 scale garden railway kits.
Cut from premium quality poplar plywood with pre-coloured 3D SLS printed nylon details, this kit makes into a model of the wagons used at the Trefor quarry in North Wales. Kit includes Slater's 7/8 scale 15 inch wheels to provide a fine looking and running wagon for your 45mm gauge 7/8 scale railway.
Please visit our shop pages for fuller details.